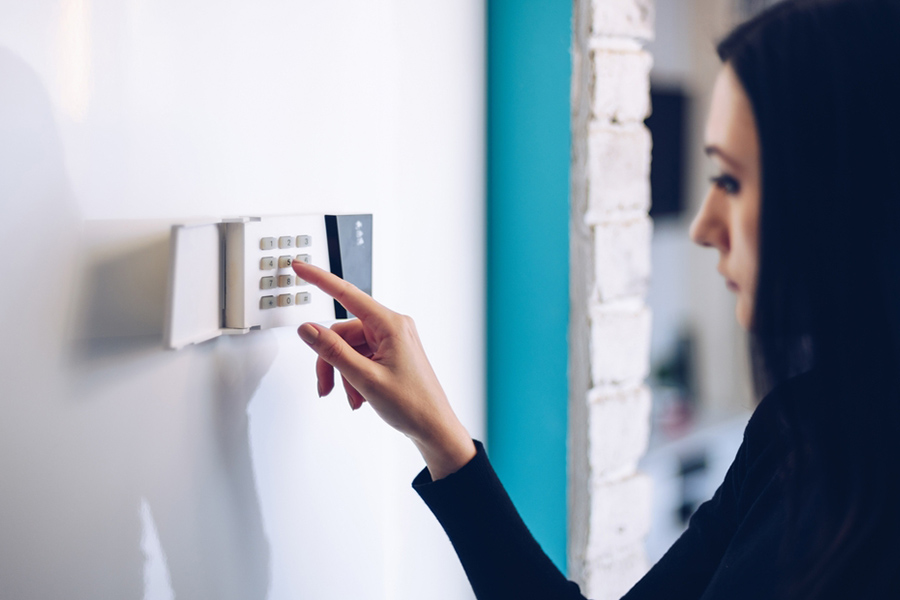 How To Reset Your Newark Home System
A nice benefit of getting your home security system hooked up professionally is that you seldom need to make major adjustments to it. Even so, there may be a couple situations when you need to reset your alarms in Newark. When using the ADT Command panel, your system reset normally requires just a few minor taps of the touchscreen when you've experienced a false alarm, power outage, or battery change.
Read The Owner's Manual Before Resetting Your Alarm
A word to the wise before you try to reset your Newark home security system, consult your owner's manual prior to proceeding. You wouldn't want to damage your home's protection due to pressing a button in error. In addition, control panels may change if you moved from a numbered keypad to a digital command hub. If there's ever a time when you're unable to figure out how to reset your system, don't hesitate to contact the professionals.
Resetting Your Newark Security System After A False Alarm
Usually, a false alarm occurs due to an accidentally tripped sensor. You are able to engage the ADT Command touchscreen or bring up your ADT smartphone app and touch the shield option and enter your security code to switch off the alarms for these instances. You could be contacted by your monitoring professionals, but simply inform them that you experienced a false alarm.
How To Reset Your Alarm Following A Power Outage In Newark
If the power goes out due to high winds or other factors, you could start to hear a steady beep from your control panel. That indicates that your security is being powered by the battery backup. To reset your equipment and halt the constant chirping, you must take steps to disarm and rearm your security.
But please note, if your power outage lasts for a longer period of time, you may need a total reset of your home's security. Follow the directions in the manual -- typically by submitting your code and tapping the on/off button twice -- and you should be back to normal. You might still hear chirps from the backup power, as it's possible it won't stop until the battery charges entirely. Reach out to your security technician if you continue to have problems with your ADT controls a day after your power is back on.
Reset Your Home Security System After Switching Out A Battery
On occasion you must change a battery within one of the devices in your security installation. To do this, you will switch your alarm system to test mode so you avoid triggering an accidental alarm. Once the battery is replaced, move the alarm panel from "Test Mode" and revert back to your usual settings. If the system is unable to recognize the component or the battery light is still on, you might need a full reset of your security system.
Reset Your Newark Security System When Adding Or Removing A User
Adding and deleting personal codes can be accomplished on your ADT Command hub and your ADT smartphone app. You should never require a system reset following the addition or deletion of a user or code. With that being said, if you find yourself moving to a new house that already has an ADT system, you need to call your security specialists at (973) 320-7894 to establish a new service. The installer will visit your property to upgrade outdated parts, place more components (as required), and reset the system for you.
A Well-Designed Security System Is The Right Choice
Figuring out how to reset a home security system in Newark is a challenge if it fails to include user-friendly equipment and instructions. If you're ready to acquire your intuitive alarm system, contact (973) 320-7894 or complete the form below. We'll be pleased to customize the ideal security system for your residence.
Communities Served Around Newark By Secure24 Your Local ADT Authorized Dealer